This post is going to show how it is extremely difficult to see the difference between normal coke and the fake "Sucralose" Less Sugar Coke.
Previously fake sugar products suck as Diet Coke, Coke Zero or Herbal coke had been clearly marked by a distinctive logo and different colours.
These days Coke has lowered their standards and are trying to trick consumers into buying the fake Coke "Less Sugar" which has Sucralose – a flavourant instead of real good sugar the body can use.
The images are below: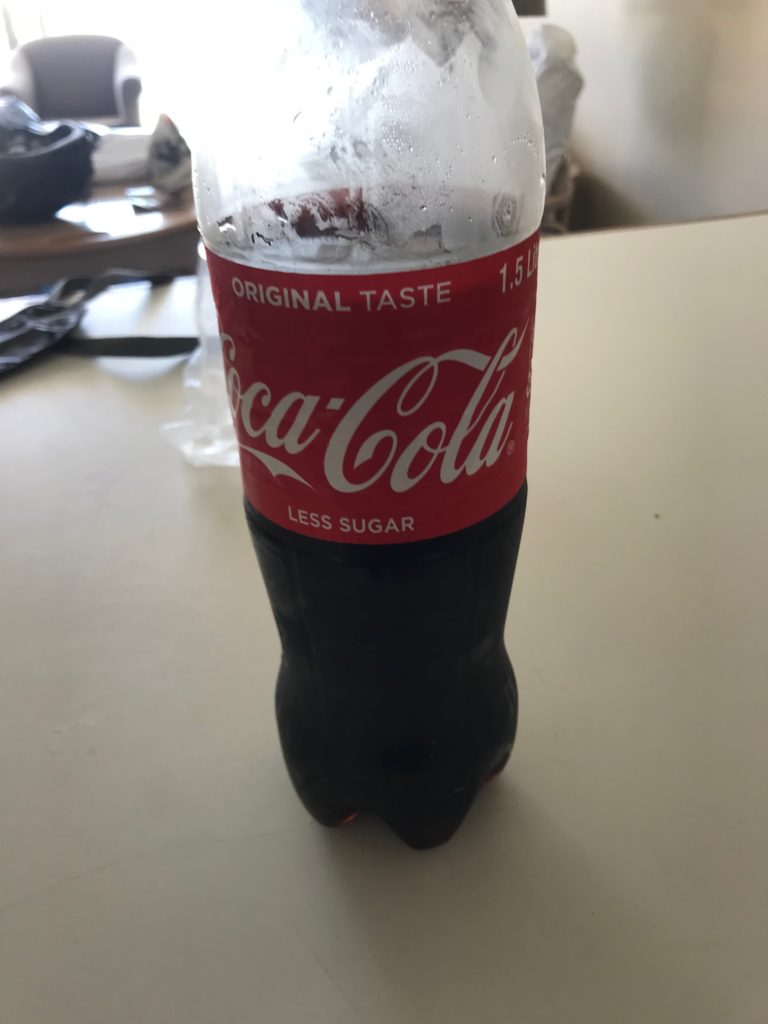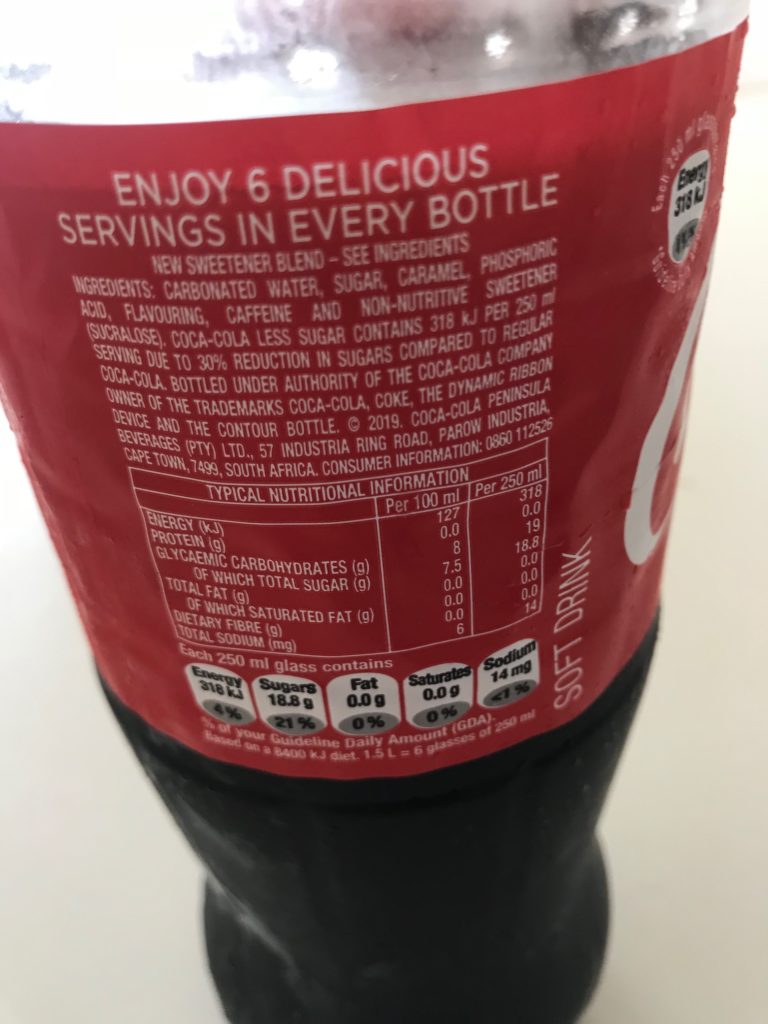 As you can see the product looks exactly the same as normal coke – same colour and font. The only difference is the font size 18 less sugar at the bottom – which is very hard to see.
What I do to fake Coke
This is what I do to fake coca cola:
pouring-fake-coke-down-the-drain
Message to coke and consumer protection – do not trick consumers
The complaint
I complained to both Consumer Protection and Cocacola South Africa via email. In both cases I merely received an autoresponder email back.
In Cocacola's case I was sent an email to call their Sharecall (not toll free) number. They do not even bother to call me: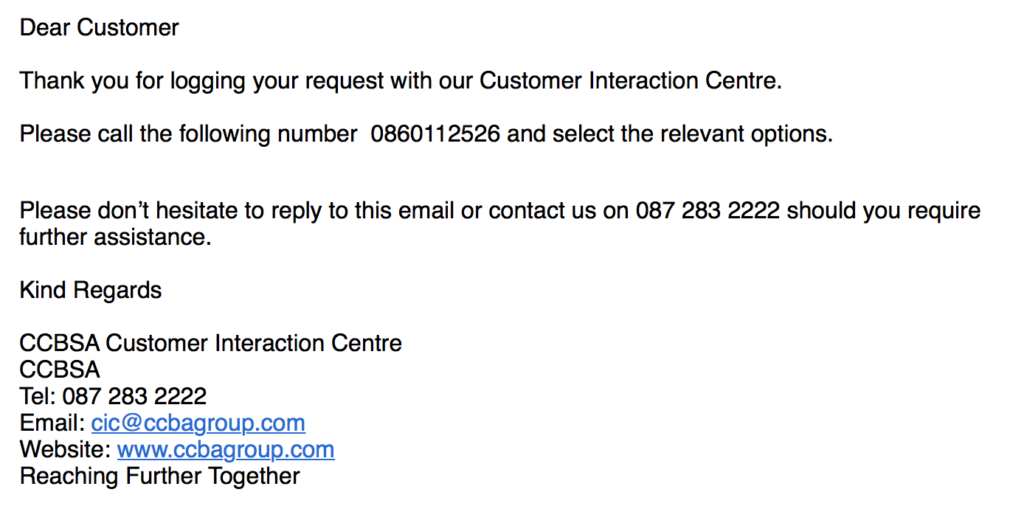 Just give me a call and refund me my R21.50