I have a Shimano SLX M7000 rear deraileur that I have been battling with.
I found an excellent video from parktool on rear deraileur adjustment that I use as the basis of my repairs.
Always make sure derailler is straight and secure on the bike – otherwise the below will not bare any fruit. This needs to be repaired first.
Step 1: Setting the H-limit screw
This is setting the limit on the smallest sprocket on the rear cassette.
Shift into smallest sprocket – all the clicks
Wind barrel adjuster in towards the shifter – clockwise facing the shifter from the cable
Switch off clustch
Jockey wheels must be lined up veritcally under the sprocket – holding the lower cage down gives a good position sitting at the back of the bike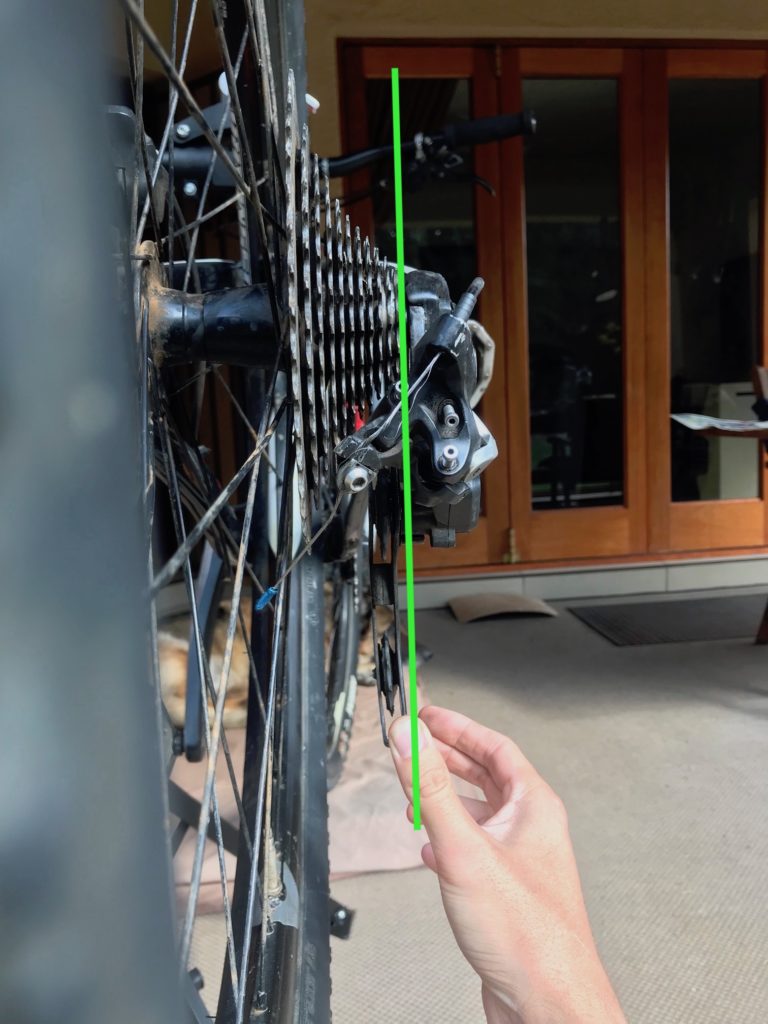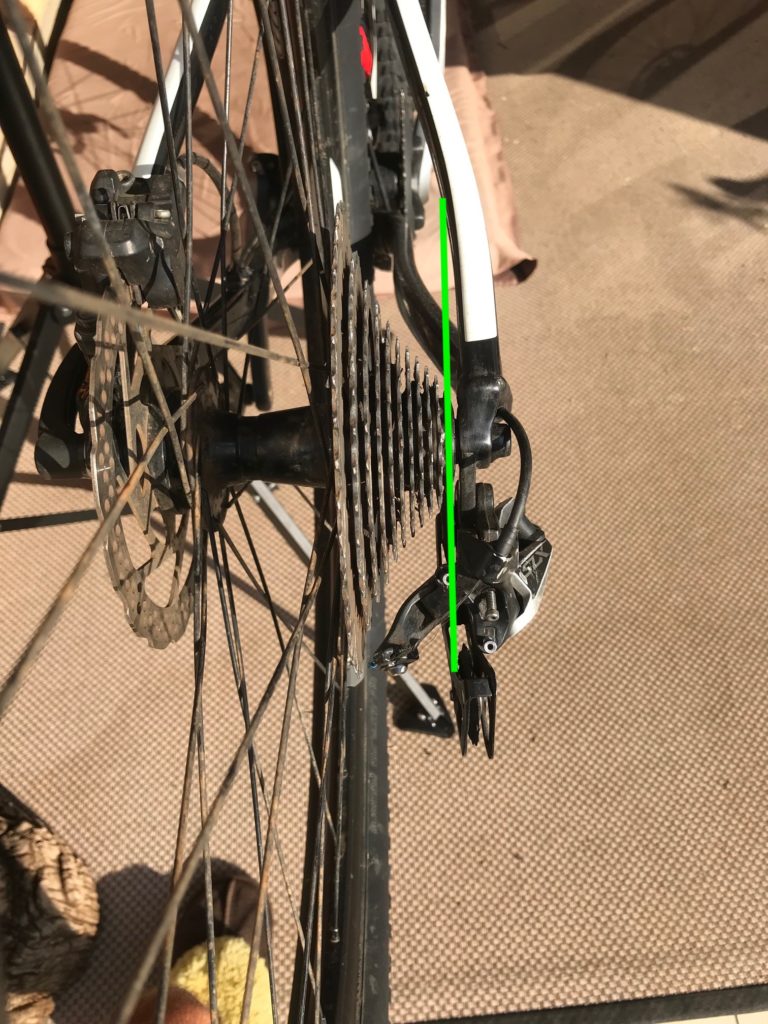 Step 2: Set the L-limit screw
Shift into highest sprocket (easiest gear)
Wind barrel adjuster in towards the shifter – clockwise facing the shifter from the cable
Switch off clustch

Jockey wheels must be lined up veritcally under the sprocket – holding the lower cage down gives a good position sitting at the back of the bike

then do the biggest sprocket
then do b-tension screw
11 speed – 46T – 8 or 9 mm

correct cable tension

pull it to be taught
hold derailler cage to reisist it moving

index the gears

start in the smallest

put it up then go back down

do for the first 3

if there is too much tension it will go up 2 or 3 gears – not just the one

use barrel adjuster a quarter at a time

move barrell adjsuter anti-clockwise facing the shifter from the cable

barrel adjuster – clockwise adds slack (moving shifting positions outward) – anti-clockwise – tightens