Better thing to do is not start a company or create a bank account. Just use your personal bank account and avoid doing annual returns, paying banks R100 a mont.
So you've decided to start your own company. What Next? You Decide on your Legal Type and Choose a Trading Name. Now you need to know How to Register a Company with CIPC
CIPC is the Companies and Intellectual Properties Commission they commission company names and verify that no conflicts arise etc.
The first thing to do is usually to register a Trading Name. Think about one for a moment. Often the quirky ones like Google do well.
Then Navigate yourself to: http://www.cipc.co.za/
It's quite a daunting home page, lots of information. But we want to know How to Register a Company with CIPC. So we first need to register on the website. Look for the Customer Registration link in the top left.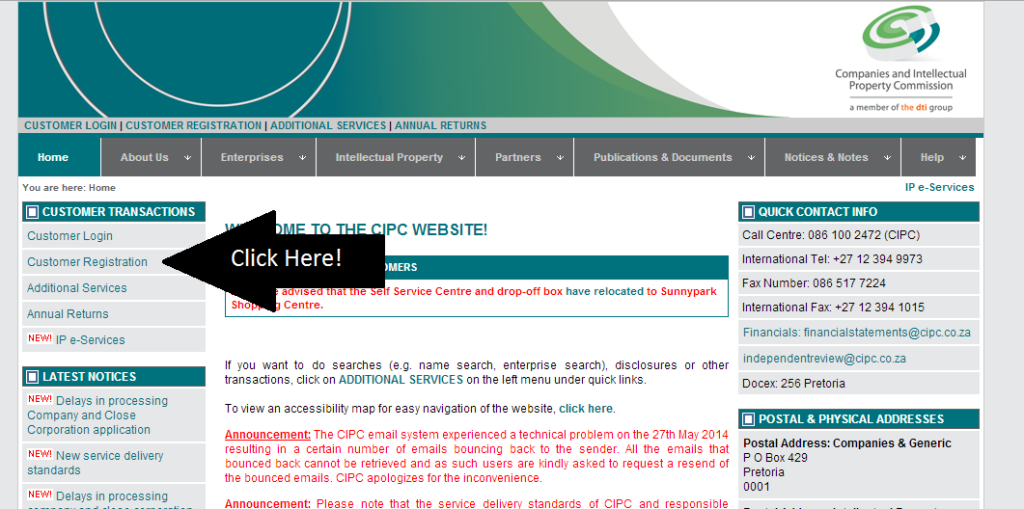 Now We need to enter our details. Remember that Customer Code really means Username. So remember it.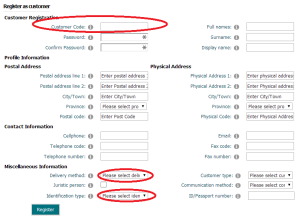 Now you can login in: Use your Customer Code as Username.
Now before we can register the Trading Name we need to add R50 to our account, which is how much you need for a simple name registration. If you need to check the fees please read the CIPC Name Reservation PDF.
CIPC banking Details, click here.
Once You have added funds, Click Name Reservation.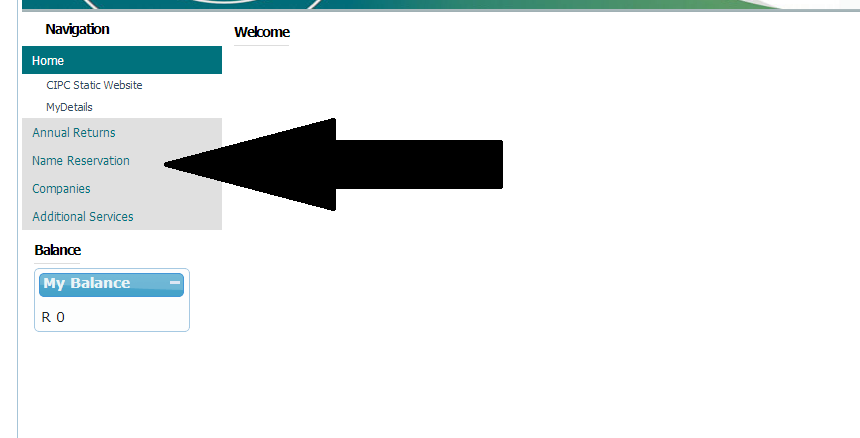 Click Proposed Name from the drop down.
Then it is just a matter of filling out the details and you are a-for-away (I haven't done this yet).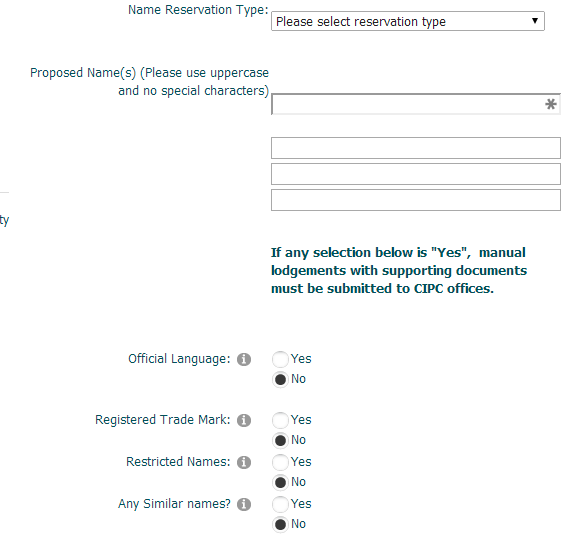 Make sure that No, is selected for all the options otherwise you will have to go in personally to pay for the name reservation.
(To be continued….registering an actual Company)