This is a list of the Best (Steepest) Road Bike Climbs in Cape Town (Western cape), that you will not die on.
According to Dr.Ferrari the inventor of the VAM measurement only climbs of 6% and higher are relevant
I also remember an article stating that only climbs of 7.5% and higher are true tests…but I could not find the article to verify.
Nonetheless here is the list.
1. Gordan's bay pass (3.64km 7.7%)
Unfortunately there is a gate for the Cape town water works – that prevents us from going the full 5km at 7.5%…a proper climb.
Go early and avoid on weekends as lots of cars go up there.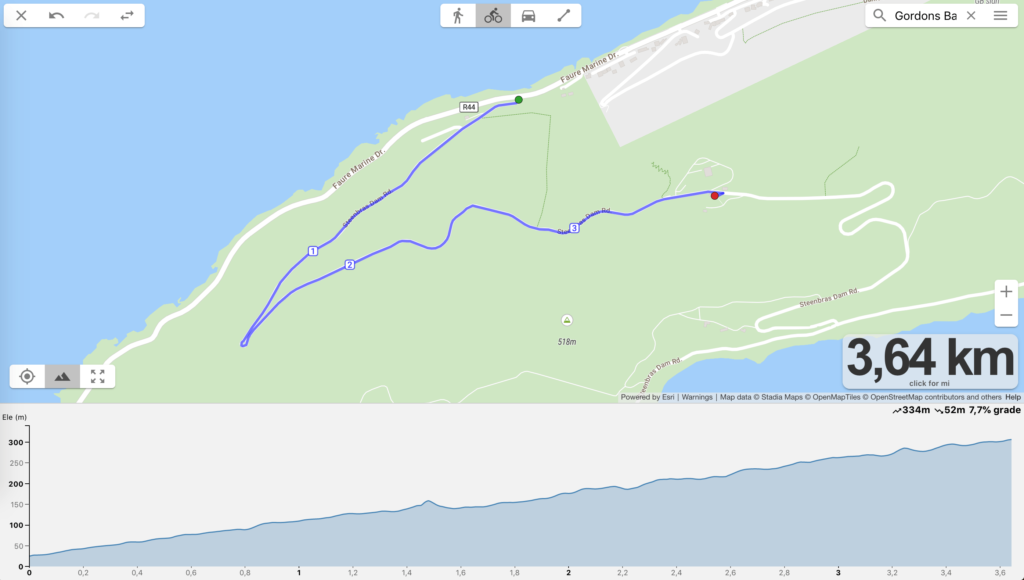 2. Camps Bay > Kloof Nek Short (3km 7.6%)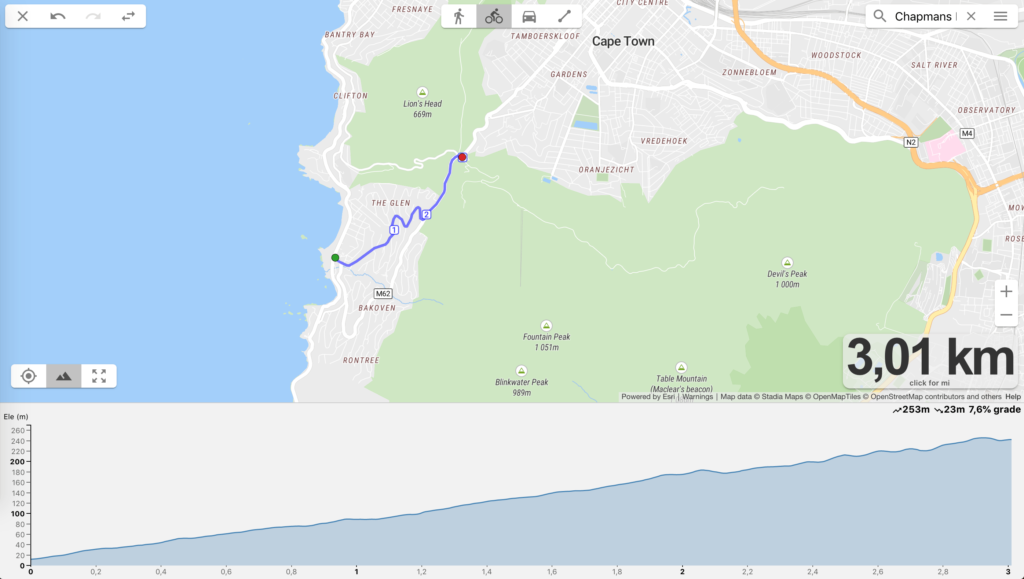 3. City > Kloof Nek (2km 8.9%)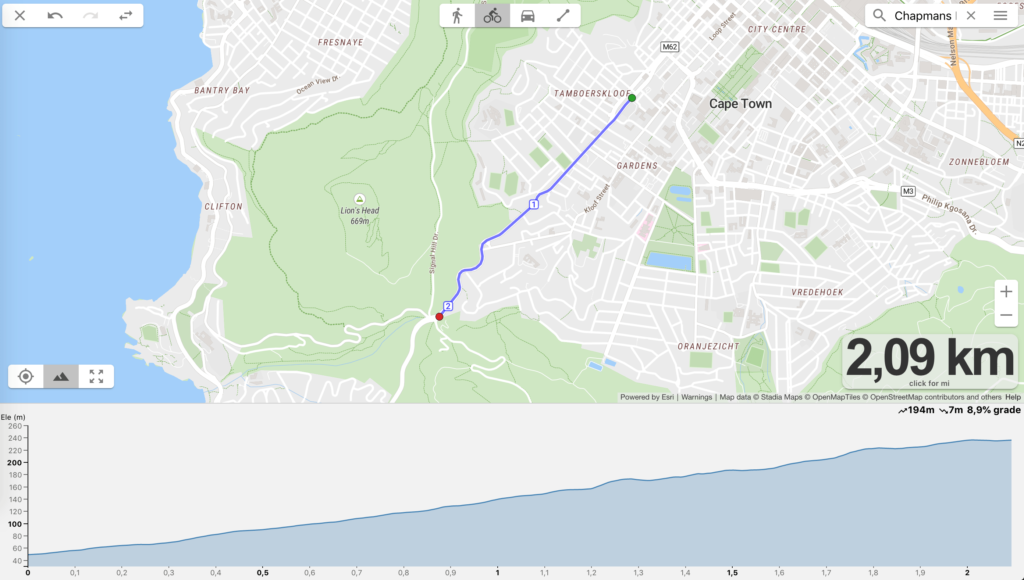 4. City > Vredehoek (2km 6.9%)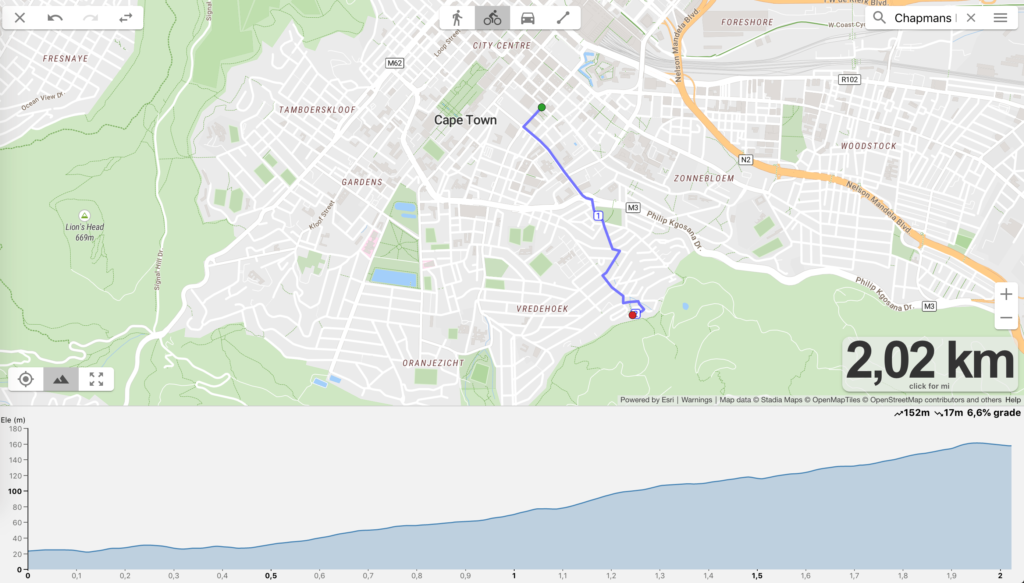 5. Hout Bay Hill (2km 6.4%)
6. Camps bay > Kloof Nek(4km 5.6%)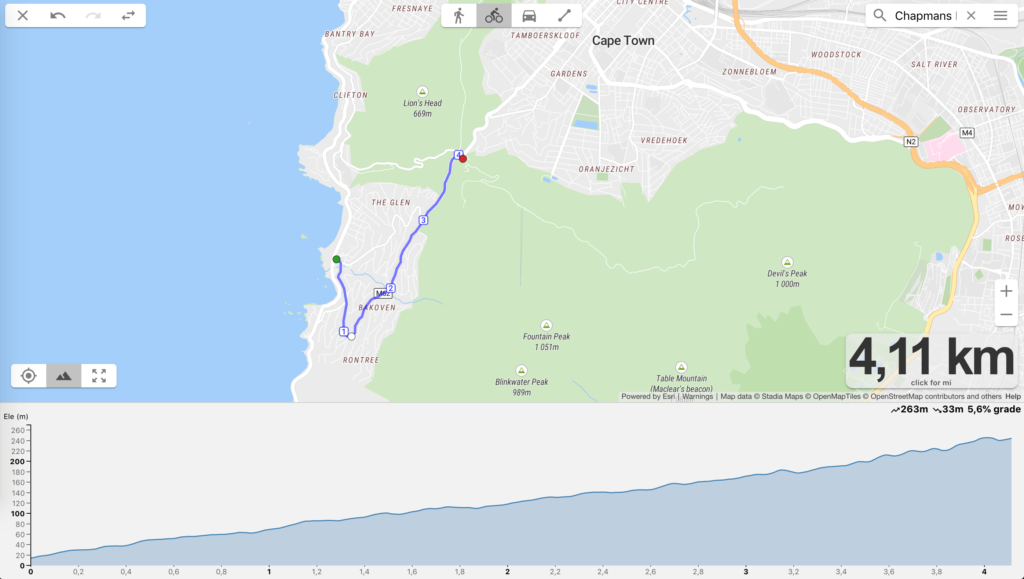 7. Table Mountain Start (1.6km 6.9%)
8. Bakoven to Landdudna (4km at 3.8%)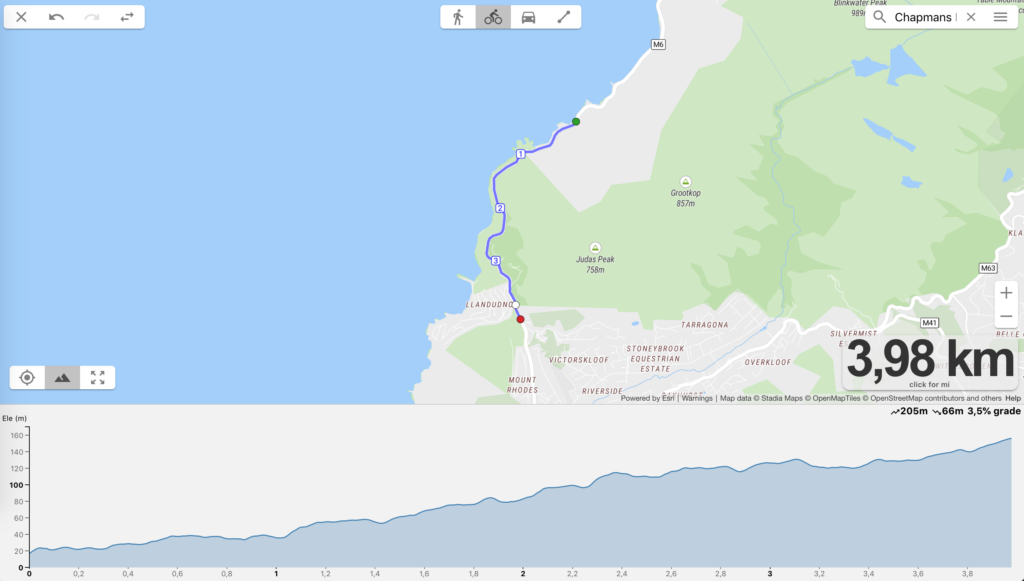 Kids play
Exceptions
Not included due to being on dangerous roads (I have read and seen not much space in the yellow line on google maps…)
Franschoek reverse (6.3km 6.5%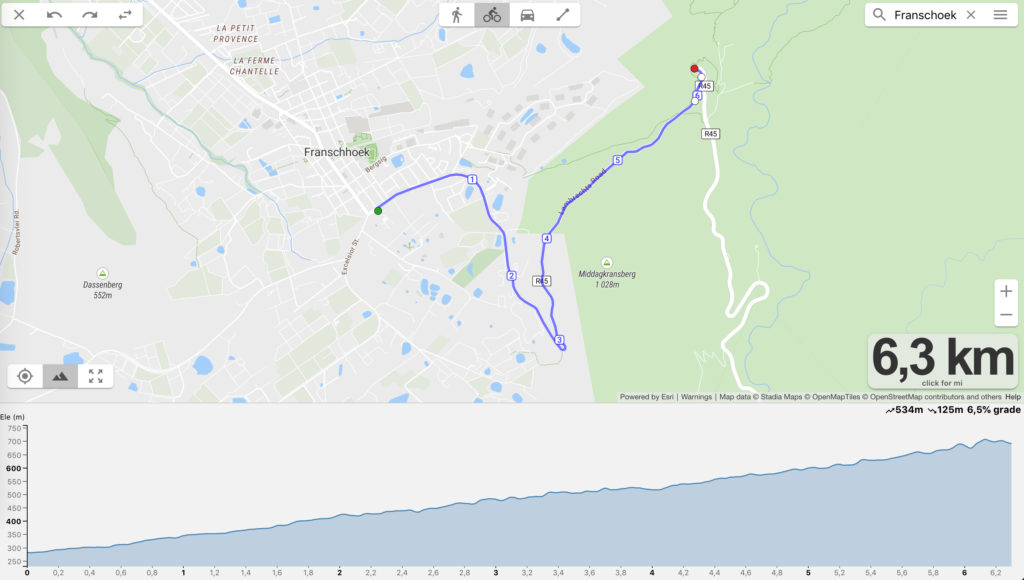 Franschoek (7km 5.5%)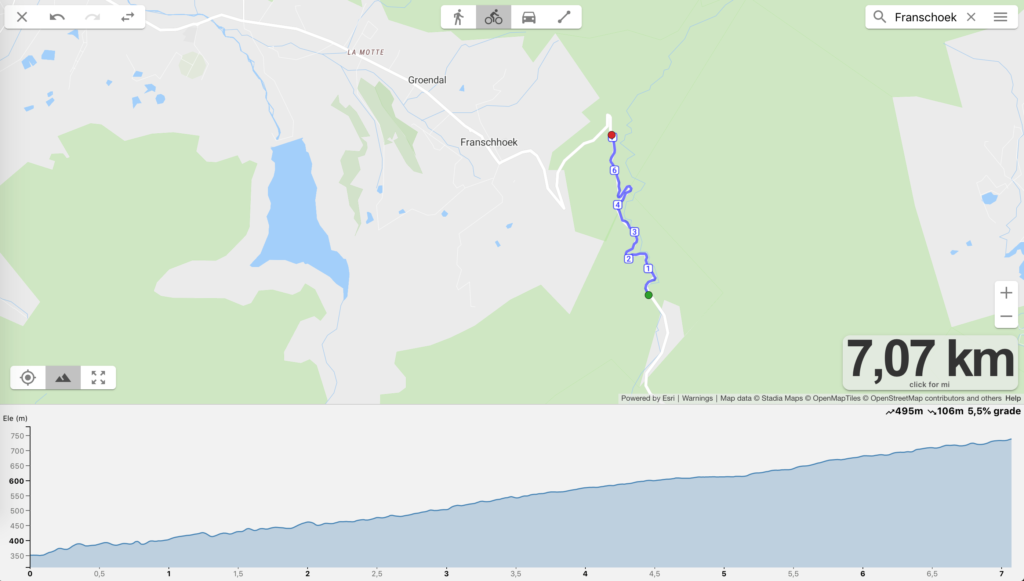 11. Pine Haven climb (5km 4.9%)