Google Hummingbird update in 2013 is the major update has made drastic change for digital marketing strategy. It was really challenging for SEO experts to as many marketing tactics became quite obsolete after that. After back to back Panda and Penguin changes Hummingbird. After such major change question arises now is 'what are algorithm updates for 2014'. Many websites that has applied some new tricks and strategies to be on top of the first page of search engine Google has made strife. Now it has come up with some new rules and guidelines for all SEO tactics that includes Social media, Google+, guest blogging and most important is the content marketing. These techniques are included to fight against spamming thus internet becoming a clean platform. After such an eventful year it is now to get prepared for finding effective ways for further success. In this year everything will change in search engine result pages (SERP).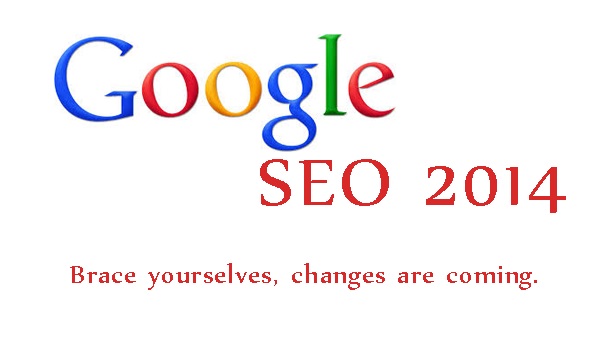 Now-a-days online marketing is at the rage. So to get into competition with big companies it is most important to be present online. Achieving more ROI from your existing business is possible with online marketing. Internet is very informative and popular, almost all people search from internet what they want. From this popularity online marketing evolved and changed the marketing principle. There are thousands of companies selling similar products like you. So it is quite tough to get popular on search engines. So optimizing a website to get popular is SEO. The SEO consultants trick the search engine by giving an appropriate position. Most of them used black hat techniques to get easily noticed. But with regular updating of Google to avoid these black hat techniques have become quite effective. And people who are using these methods will get heavily penalized by Google. With the regular changes in algorithm in each year it is quite impossible to use black hat or gray hat tactics. People who make anticipation of Google's moves and know the techniques how to deal with it are the best players and become most successful. Below some of the important tactics are given which might be helpful for you in future.
In 2014 after Hummingbird update, some minor updates are done. Things which changed in 2013 are still valid this year but with a bit of further amplifications. These micro adjustments are basically focused on link and content quality. Which means making some of the intelligent incoming and outgoing links is effective. Creating quality content is most critical factor now. So you can say content marketing is most important than ever. Providing regular contents, engaging on social media, creating fresh content to your sites to be more effective and making them authorized information source are some of the best steps to follow. With increasing popularity of social media business, marketing is getting more popular in these platforms. So focusing on Facebook, Twitter, LinkedIn, and Pinterest etc is quite useful. Apart from this Google+ plays significant role in this year's SEO market. Guest blogging, article posting are some of the ethical approach but keep in mind that content should be effective and high quality. So now keep these things in mind and apply it in your business to get best results.